6 Festive, Eco-Friendly Technology Tips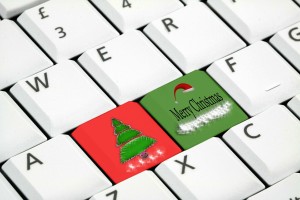 The festive season is wonderful but also has a huge impact on our environment. Technology can help ease the impact of Christmas on our planet and our wallets.
Here are our top tips for working with technology during the festive season:
1. LED Lighting – for Christmas and beyond
Christmas tree lights are switched on for an average of 10 hours a day over the festive period. Switching to LEDs is a quick and simple way to dramatically reduce your impact – during Christmas and usual business operations.
In a typical environment, commercial LED lighting will last 5-10 times longer than a traditional lighting while reducing energy consumption by 50-90%. You will also make significant savings in maintenance costs.
2. Cloud Computing
There are many business benefits to cloud computing, including complete flexibility and mobility. You can access data online from any location and on any device – perfect for a busy team displaced by Christmas travels. Cloud computing minimises the need to commute to a physical workspace. It's a cost-saving and environmentally-friendly way of working.
3. Rechargeable Batteries
We think about battery life for Christmas presents and new devices – not always for our work environment. Whether it's your wireless mouse or your smart screen controller, batteries are inevitably a part of everyday office life. Ensuring that your workplace uses rechargeable batteries conserves resources and can save money despite their initial cost.
4. VOIP Calls
VOIP is a technology which provides all your company telephone calls over an internet data connection rather than numerous analogue phone lines or ISDN. As many people travel during the festive season, VOIP enables greater flexibility for keeping touch from any location.
5. Green Gifting
How about these ideas for the tech-lover in your life?
Energy-efficient computer monitor
Smart power strips (that prevent power from going to electronics when they are plugged in and not switched on)
Solar-powered battery pack (some are an all-in-one lantern, torch and power bank)
E-Vouchers – saving delivery costs and emissions (plus people choose what they would like – no journeys to return unwanted gifts!)
6. Online Shopping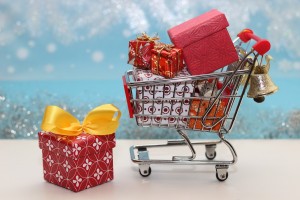 Whilst online shopping saves your own travel time and carbon emissions, shipping and deliveries can have a greater impact on the environment. Environmentally-minded technology company ITVET says: "More than a billion cards are delivered every year- that's enough to stretch around the world five times. While Christmas cards are considered an unbreakable tradition, the environmental impact is an unnecessary use of resources and postal mileage. With the ability to add video and interactivity, e-cards can be as exciting as a handwritten greeting."
In a recent survey:
A third of young people chose to send virtual messages over a card.
20% of people admitted they won't send a Christmas card this year at all
47% of young professionals will simply send a text to their friends and family
38% would choose social media
Although some may consider this the end of a tradition, online greetings are a big step towards an eco-friendly Christmas.
Eric Hughes of EMH Technology says: "There is still a considerable amount to do to develop environmentally friendly technologies. But it's exciting to see the number of businesses which are proactive in trying to protect our environment."
If you would like to discuss how technology can help your business to run more efficiently – for Christmas and beyond – call EMH Technology for a no-obligation discussion.