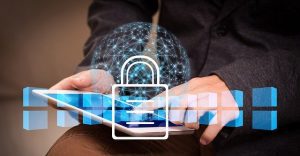 A digital signature securely associates an individual with a document in a recorded transaction. This offers a useful combination of electronic signing with verification of the person signing the document.
With paper signatures fast becoming outdated, the eSignature market is expected to increase in value from £3.1bn in 2022 to £34.28bn by 2030. (Statista)
'Digital signatures are recognised internationally and offer many business benefits,' says Eric Hughes of EMH Technology. 'Even better – they are available to every organisation and are quick to implement.'
Seven advantages of digital signatures
1. Speed – it takes seconds for contracts to be signed and delivered electronically.
2. Ease of use – signing documents electronically is straightforward without the need for training.
3. Document accuracy – digital signature software can ensure that mandatory data is entered prior to signature submission. This ensures documents are fully completed and accurate, minimising the need for amending and resigning.
4. Cost saving – adding digital signatures to your business processes reduces the need for paper, printers and ink within the organisation. They involve minimal administrative cost and little ongoing maintenance.
5. Improved customer experience – quick, simple interaction for document signing offers an efficient and environmentally friendly impression to clients. Using digital signatures saves time and boosts confidence in your business.
6. Secure – digital signatures use a standard, accepted format, called Public Key Infrastructure (PKI). This provides the highest levels of security and is accepted universally.
7. Sustainability – eSignatures reduce your organisation's paper consumption, demonstrating that technology can improve sustainability.
'In harnessing these advantages, it's important to ensure the storage and security of your digital signature solution are sufficient for your organisation,' advises Eric. 'These aspects should reflect current and future requirements.'
Would you like to reduce paperwork and increase efficiency for your organisation?
Is your business ready to go digital?
At EMH Technology, we're already enjoying the benefits of digital signatures. We're happy to share our experience with you … and are always happy to talk about IT! Contact us without obligation or IT jargon.