It's crucial that we seize every opportunity to increase sustainability. What impact does technology have upon our environment and how can it be used to improve sustainability?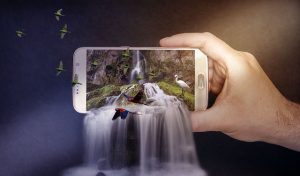 1. Virtual Reality (VR)
Storytelling is incredibly powerful and technology can help us to feel that we are really 'there'; involved within the story. Feeling and experiencing the plight of others and day-to-day moments from across the world can increase empathy and lead to action. VR has been used successfully by charities for raising awareness and funds. For businesses, field trials and first-hand feedback offer invaluable information to help with product and business development plus staff training.
2. Cloud Computing
Cloud computing uses less energy than running an internal data centre. Flexibility and convenience are the key benefits of cloud computing. However, reduced energy costs and environmental impact are also significant.
Whilst many businesses are choosing to work 'in the cloud', others have been encouraged to embrace the technology available due to government initiatives. Making Tax Digital requires every business with a turnover greater than the VAT threshold to keep VAT records digitally. Plus, their VAT returns will have to be filed using software or spreadsheets that comply with Making Tax Digital requirements. Other forms of tax are expected to follow. Paper-based, posted submissions are no longer acceptable.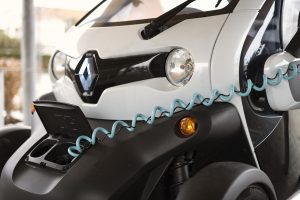 3. Transport Technology
Electric vehicles are increasingly popular – also encouraged by government initiatives. For example, a grant will pay for 35% of the purchase price for some low emission vehicles, up to a maximum of £3,500.
Public transport is also embracing green technology. London aims to have Europe's largest double-decker electric bus fleet; by 2037, all of London's buses will be zero-emission.
4. Alternative Energy
From wind farms to solar panels, the way we collect and store energy has changed thanks to technology.
5. Artificial Intelligence (AI)
AI is being used to track and protect several animal species, such as wild tigers and their habitats in China.
6. Bespoke Applications
Using processes and software tailored to your business needs can save time, energy and costs for your organisation. Bespoke apps have also been used successfully by charities – for example, Apple and WWF worked together to product the WWF Together app. This enables users to explore discover and get closer to species in a fun interactive experience. Can you out-jump a snow leopard?
Small Changes Matter
"Technology exists to make processes simple, secure and cost-effective," says Eric Hughes of EMH Technology. "We've seen examples of how this helps our environment on a larger scale, such as electric vehicles and artificial intelligence. Smaller changes can also help sustainability – such as embracing cloud computing solutions or using technology to streamline processes. The smaller changes implemented by individual businesses combine to have a significant, positive impact on our environment."
Would you like to review how your business technology could work better, helping sustainability and productivity? Contact the friendly experts at EMH Technology for an initial discussion with any obligation – or IT jargon.