The impact and potential of cloud computing continue to grow. During 2023, spending within the sector is due to increase by 20.7%, reaching £4.64 billion. Cloud computing is huge!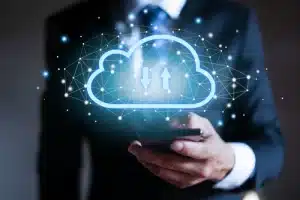 Almost every person and business enjoy cloud computing's benefits, with a further 11.3% increase in cloud applications investment forecast for 2023. (Gartner research)
What's next for cloud computing?
Here are five trends to watch:
1. More investment in security
Cloud-based operations are constantly threatened by cyberattacks. Security is of paramount importance. This is especially vital for how businesses store and use personal data, risking fines and trust issues if problems arise. Spending on cybersecurity and resilience is expected to rise, with businesses pursuing cost-effective and innovative options. Multicloud is one option that a growing number of businesses are considering due to the flexibility and security it offers.
2. Sustainability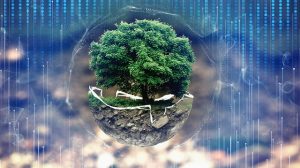 83% of survey participants say sustainability is the most important factor in buying IT. An increasing number of companies are using cloud computing solutions to meet their sustainability goals. A 35% increase in sustainable efficiencies using software and cloud-based infrastructures is expected by 2025. (IDC research)
3. Adoption of Artificial Intelligence (AI) and Machine Learning (ML)
According to a McKinsey & Company study, 64% of companies planned to invest more in AI through 2023. Public cloud infrastructure has the data storage and computing capability needed for AI and machine learning applications. Cloud service providers are also expected to embrace AI and ML to help with managing data centres and cybersecurity.
4. Low-code and no-code digital solutions
Low-code and no-code solutions are available as tools for building websites and applications without the need to write code. They are also becoming available for creating AI-powered applications, drastically lowering the barriers to entry for many companies wanting to utilise AI and ML.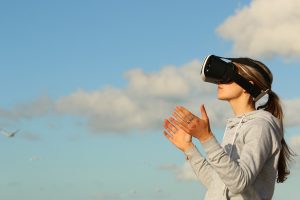 5. Cloud gaming
Video game streaming is taking longer to become established in the way that live consumption of movies, television and music has. However, the ongoing rollout of 5G and other ultra-fast networking technologies should eventually solve this problem. Cloud gaming could therefore make a real impact very soon.
"Cloud computing has impacted businesses hugely," says Eric Hughes of EMH Technology. "We have grown used to the flexibility, convenience and cost-effectiveness it offers. However, there is still so much potential to utilise. It's amazing how it can increase process efficiencies and value for business."
Would you like to explore the potential of cloud computing for your business?
Talk to the friendly experts at EMH Technology without obligation or IT jargon. We love discovering how technology can support businesses. Let's find out what it can do for you!