Debunking The Myths of Cloud Computing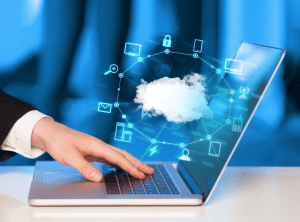 The terms "cloud storage" and "cloud computing" are widely used, however there is much misconception about what they actually involve.
Microsoft defines cloud computing as: "The delivery of computing services – servers, storage, databases, networking, software, analytics, intelligence and more – over the Internet ('the cloud') to offer faster innovation, flexible resources and economies of scale."
The storage itself takes place in physical hardware, accessed via an internet connection. The name "cloud computing" was inspired by the cloud symbol that's often used to represent the Internet in flowcharts and diagrams. (Read our earlier article about the business advantages of cloud storage.)
5 Myths of Cloud Computing
There are many misconceptions cloud computing and storage. Here is the reality involved:
Myth 1 – Security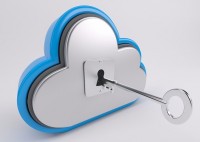 Eric Hughes of EMH Technology explains: "With cloud computing, you enjoy three types of security: physical (data centres are secure), logical (firewalls, virus protection, etc.) and methodological (knowing approved users before data transmission). Properly securing data is the cloud service providers' expertise."
Myth 2 – Cost
The cost of cloud storage depends on several factors such as the amount of data you store, number of users and applications involved, plus your backup needs. A big advantage of cloud computing is that you pay only for the computing power you need. In addition, the cloud provider builds the cost of security and maintenance into their service.
Moving to cloud computing also removes the need for – and cost of – onsite data centres and their running costs. Eric advises: "Bear in mind that legacy code, internal dependencies and security contracts may mean that some software must remain on site (known as 'on-prem'). Moving the majority of needs that work well in the cloud will free up time to focus on the remaining 'on-prem' requirements."
Myth 3 – Control
Using cloud storage retains control over who accesses what data and how they can so this. Control over the data centre itself is lost, but so are the running costs and time associated with its support and maintenance. Cloud computing removes the need for many of these tasks, although some involvement with cloud computing is still required. "In the cloud, everything from the infrastructure layer upwards can be automated, but you'll still need people with expertise and understanding to manage the tools involved," says Eric.
Myth 4 – Difficulty
Many business owners and IT managers are concerned about the risk and productivity issues involved with cloud migration. Eric explains: "With the help of an experienced IT support provider you can migrate seamlessly with minimal downtime. It's crucial to plan and schedule the transition to cause minimal disruption to business operations and to have the right support available throughout the process."
Myth 5 – Environmental Harm
Concern exists about the environmental impact of cooling, lighting and maintaining huge data centres. A research study by WSP shows that: "Microsoft cloud is up to 93% more energy-efficient and can result in 98% lower carbon emissions than traditional enterprise data centres. Although the efficiency and carbon emission improvements vary depending upon the service being evaluated and the characteristics of the on-premises deployment, the study found significant energy efficiency and carbon emissions reduction in all cases considered."
Microsoft is pioneering further environmental savings, installing a data centre on the seafloor near Scotland's Orkney Islands in 2018. Using the sea as a natural way to help cool the hardware, this pioneering project will help "deliver lightning-quick cloud services to coastal cities."
In Summary
"Migrating to the cloud requires more than simply plugging in technology," says Eric. "It requires an ability to address a host of considerations – data migration, the business-specific capabilities of solutions, change management, governance, systems integration, security, and more. Once these issues have been addressed and the platform decided upon, businesses can enjoy huge benefits from cloud computing."
If you are considering cloud storage or reviewing your cloud provision, talk to EMH Technology for a friendly, no-obligation discussion. Having debunked the myths, start to enjoy the magic of cloud computing.